Over 40 years in the Paint & Wallpaper Business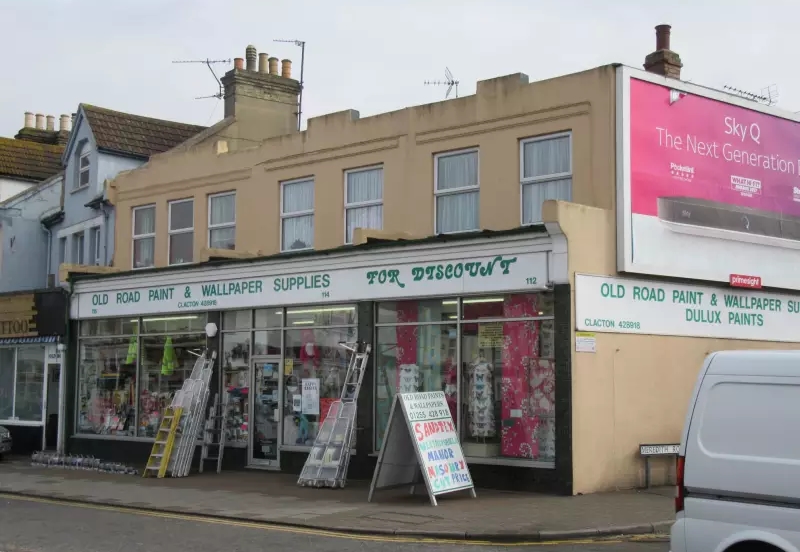 Old road paint and wallpapers was started in 1973 buy husband and wife partnership Stuart and Jan Climpson. Initially just stocking a selection of paints, wallpaper and sundry items for the diy market the business soon grew and in 1978 they bought the shop next door. This in turn meant direct accounts with Dulux and Crown paints and with been with these fantastic market leading brands ever since. As word got round about the excellent service and great choice of paints and wallpapers the business expanded further, and in 1982 they bought the shop on the other side for the purpose of adding to the wallpaper side of the business.
40 years later and present day the shop is still run by the same partnership of Stuart and Jan and there son Mark who joined the family business in 1988. We have great staff in the form of Sky who has been with us nearly 10 years now and Daniel who has just started an apprenticeship .
We now keep in stock over 1000 designs of wallpaper and over 20,000 designs from wallpaper books which we order from and receive 48 hours later. We have the best selection of wallpapers in Essex, Suffolk, Norfolk and most of London.
We deal with nearly every paint manufacturer going and have a choice of paints in stock that is second to none. With the very latest mixing machines in house we can mix from 1000s of shades and hundreds of different finishes in a matter of minutes and can mix from any Dulux trade and Dulux retail range, Glidden, Hammerite, Cuprinol, Crown, Macphersons, Sandtex, Sadolin and Permoglaze. The list goes on.